Understanding Upper and Middle Back Pain
When we think of back pain, most people think of neck or lower back pain, leaving the middle back overlooked.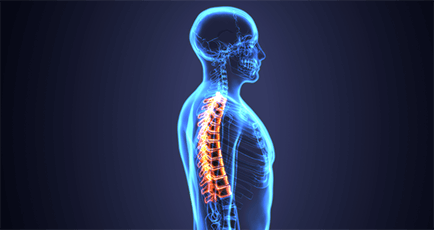 WHAT IS THORACIC PAIN?
The thoracic area of the spine includes the shoulders through to the bottom of the rib cage.2,3 This area is often simply described as the upper and middle back.1
Unlike your neck or lower back, the middle back moves very little.2,3 Less movement generally means less risk of muscle injury and wear and tear over time, though injuries to this area are not uncommon.2,3
CAUSES AND RISK FACTORS
Although the risk of injury is low, it's still possible to feel thoracic pain. Unless there's a specific injury, pain is often associated with pre-existing risk or lifestyle factors like1-3:
A job with repetitive motions
Lack of muscle strength due to lack of exercise
Improper posture
Lack of muscle strength
Previous injury
Medical conditions (arthritis, osteoporosis, or others)
Over 40 years old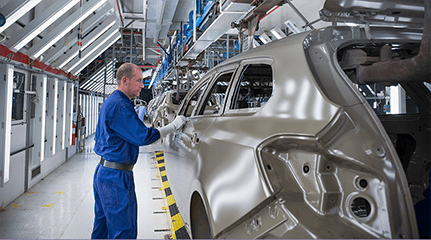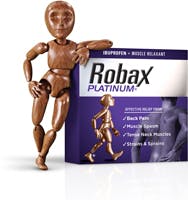 RELIEF FOR UPPER AND MIDDLE BACK PAIN
Fortunately, symptoms can be treated at home with a combination of muscle relaxants, heat, and pain medication. For long term pain management, try some of these lifestyle changes:
Ensure your workstation is ergonomic
Avoid repetitive work by alternating or taking breaks
Exercise regularly to improve core muscles
You should consult a healthcare practitioner if your pain is severe or accompanied by numbness, loss of bladder control, or fever.
Why Does My Middle and Upper Back Hurt [Article]? (2018). Retrieved from https://www.webmd.com/back-pain/why-does-my-middle-and-upper-back-hurt#1
Yezak, M. (2018, April 4). Thoracic Spine Anatomy and Upper Back Pain. Retrieved June 14, 2019, from https://www.spine-health.com/conditions/spine-anatomy/thoracic-spine-anatomy-and-upper-back-pain
Yezak, M. (2018, April 4). Thoracic Spinal Nerves. Retrieved June 14, 2019, from https://www.spine-health.com/conditions/upper-back-pain/thoracic-spinal-nerves
Johnson, J. (2018, November 28). Upper back pain: 9 causes. Retrieved from https://www.medicalnewstoday.com/articles/323839.php